The quintessential training course for anyone who wants to make money making videos.
Consume consume consume! That's all I could do once I unlocked "Fade to Black". This course gives you the knowledge bank to build a video empire from the ground up. There's information for up and coming YouTubers, advertising agencies, niche markets, and freelancers, and the price for the content is absolutely impossible to beat.
If you have four of the five fundamental skills necessary to create quality video content, why would you not want to learn about the fifth? If you have one of the five, you can't beat this price for the other four. If you think you have all five... I would recommend you give this course a shot and see if you don't learn something, I know I did!
Joey takes quick, impactful, engaging videos, and uses them to tell you how to make quick, impactful, engaging videos. You're literally watching the product you're being taught how to create, so there's no question as to whether or not it works.
If you've been making videos for years, buy this course. If you've never made a video in your life, but are looking to start, buy this course. If you want to learn more about how to turn a hobby into a career, BUY THIS COURSE. I have spoken.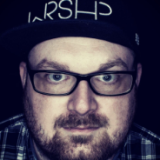 Ryan Banes